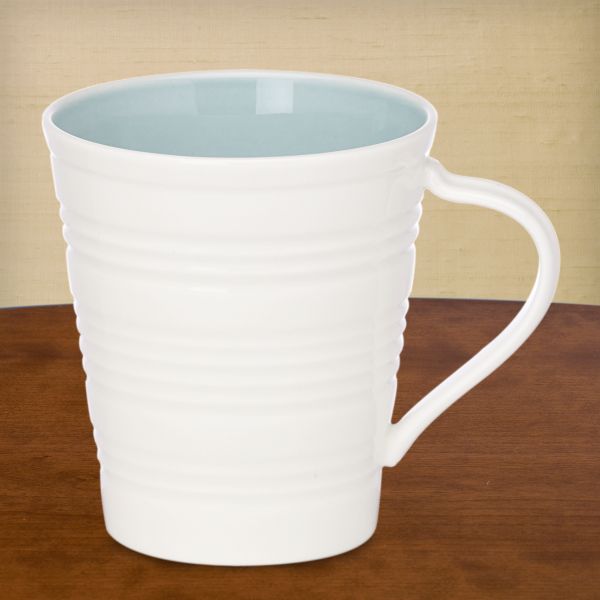 Crafted of Lenox bone china
Microwave- and dishwasher-safe
Made in USA
Height: 4"
Capacity: 13 oz.
$25.00 $16.95
You save: (32%)
View larger image
Look inside this white-bodied mug and you'll see a wash of beautiful blue. On the outside, the mug bears the channels (seven, not four!) for which Tin Can Alley is known.