Miss Chievous Jeweled Ebony Cat Figurine by Lenox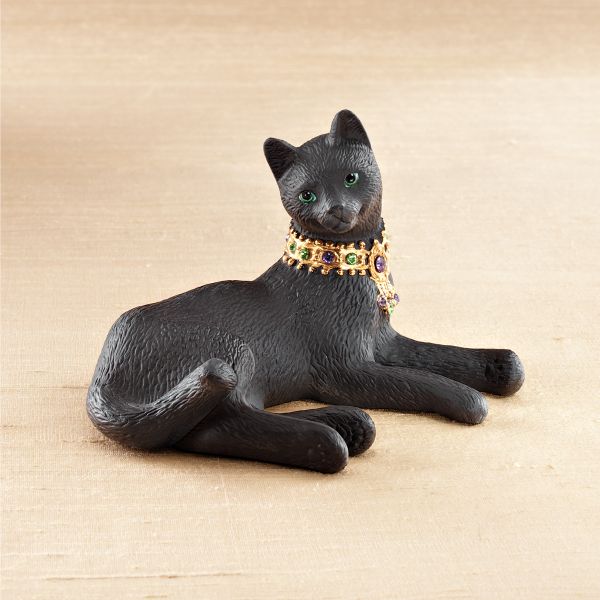 This sleek feline sculpture is crafted in black porcelain, a rich contrast to the sculptured collar decorated with precious 24 karat gold. The collar is also accented with 16 crystal gems.
Crafted of black porcelain
Accented with crystal gems and 24 karat gold
Length: 5"
You have qualified for 1.25 shipping.
Other products we think you'll love.
*Prices shown reflect all savings