Night Gazer Cat Figurine by Lenox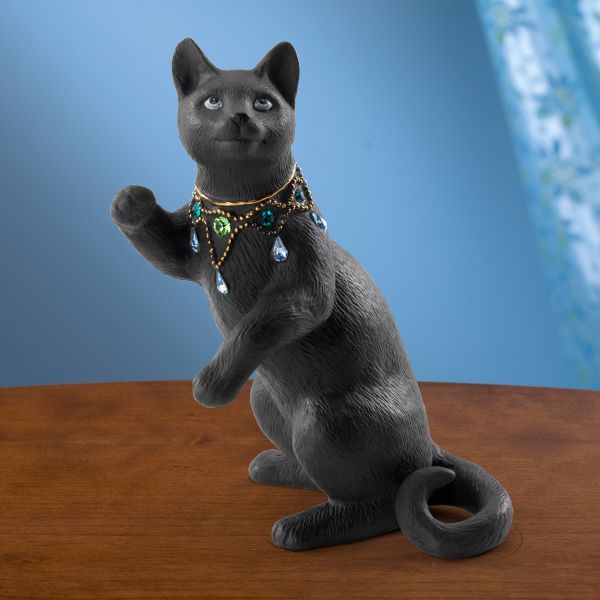 A cat in porcelain black as night... Cats are said to have a keen instinct and extraordinary night vision. It's no wonder they possess a hypnotic gaze and steely eyes. The artists of Lenox have designed just such a mesmerizing cat sculpture. Night Gazer is a beauty, from its piercing eyes to its curlicue tail. The cat balances on its hind legs, batting a paw in the air, as if to chase away an unseen intruder. This impressive sculpture is crafted of rare black porcelain.
Crafted of hand-painted Lenox fine porcelain accented with 24 karat gold
Set with 14 crystals: 1 peridot, 6 blue zircon, and 7 light sapphire
Height: 4 3/4"
Other products we think you'll love.