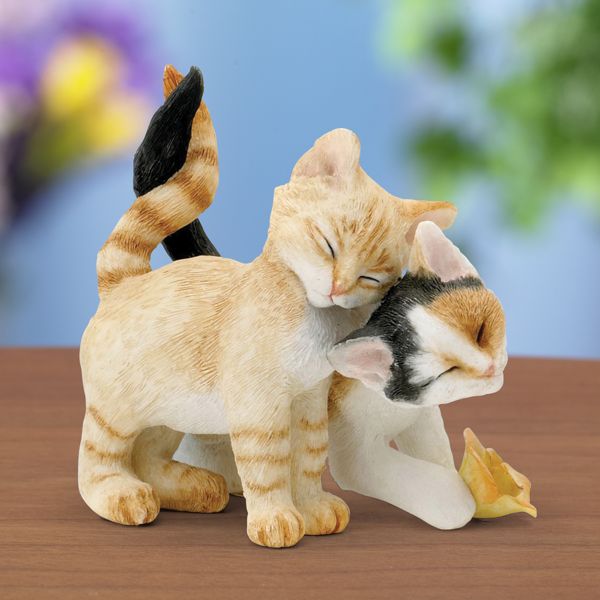 Crafted of hand-painted resin
An adorable Valentine's gift
Height: 3 3/4"
$56.00 $20.95
You save: $35 (63%)
View larger image
A snuggling calico and tabby squint with pleasure, in hand-painted resin. Their tales intertwined, the cats are a vision of unabashed affection. What a charming gift for Valentine's Day or any occasion!