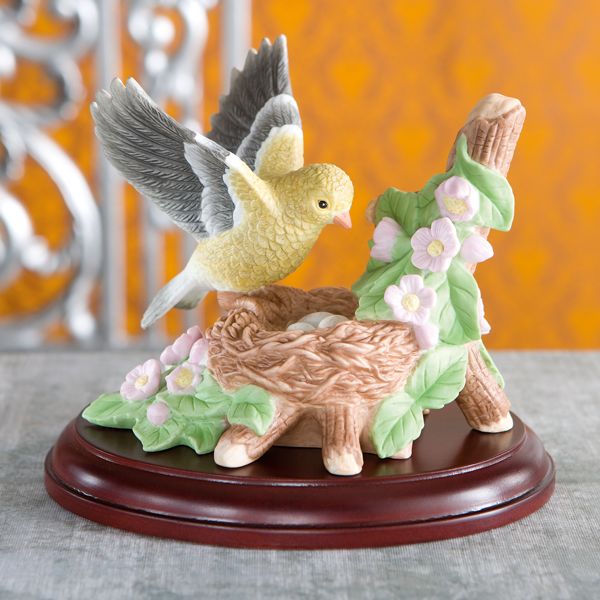 Edition limit: 2,500
Crafted of hand-painted fine bisque porcelain
Wood base
Bears the Lenox hallmark
Height: 4 1/2"
Width: 5 1/2"
Depth: 4"
$84.00 $39.95
You save: $44 (52%)
View larger image
In the fullness of summer, the female goldfinch tends her precious eggs deep within a thicket of wild roses. Acclaimed avian artists of Lenox capture this secret world in Female Goldfinch, portraying the mother bird, wings outstretched, watching over her nest. Every sculpted detail, from the tiniest tail feather to the delicate petals and serrated leaves, exemplifies superb craftsmanship. Each sculpture is painted by hand in nature's own hues. Issued in a special edition of 2,500 sculptures.