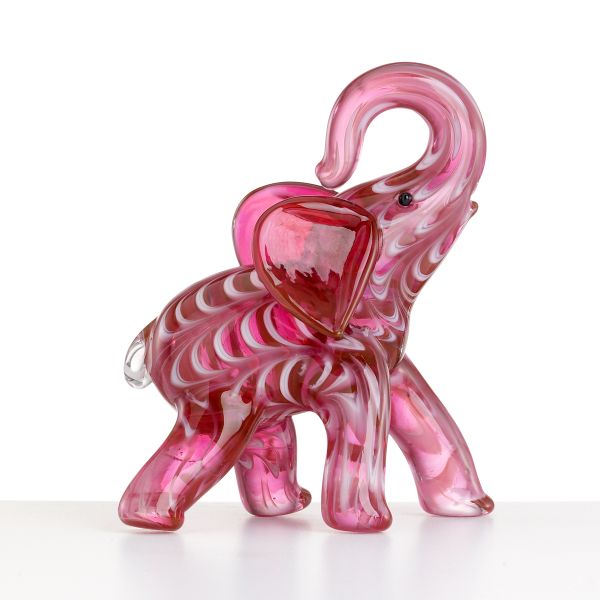 10% of the proceeds to benefit Breastcancer.org
Crafted of fine art glass
Length: 3 1/2"
$55.00 $24.95
You save: $30 (55%)
View larger image
This pink elephant is a very pretty symbol of breast cancer awareness. The precious pachyderm showerswith evident pleasure. Using centuries-old techniques of the glassmaker's art, slender ribbons of white glass aredrawn through the molten pink glass to create the dramatic swirling pattern. A skilled artisan then forms theelephant's shape from the hot glass, adding the wide pink ears and dark eyes last. Crafted entirely by hand, notwo sculptures are exactly alike.