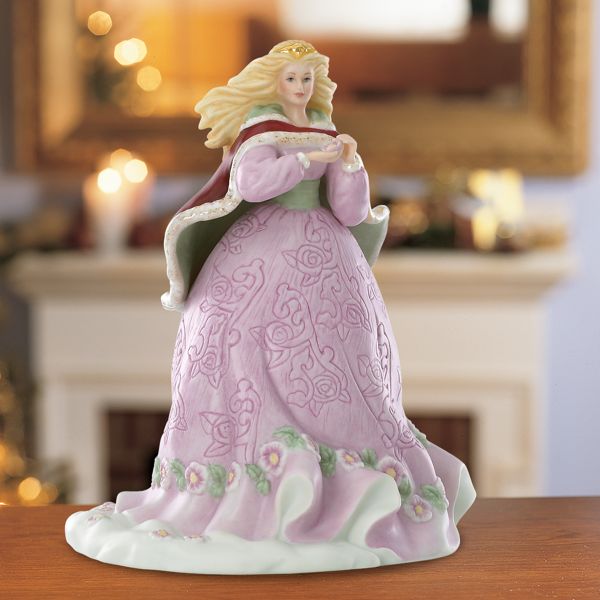 Edition limit: 2,010 hand-numbered pieces
Crafted of hand-painted Lenox ivory fine porcelain accented with 24 karat gold
Bears a special 15th anniversary hallmark
Certificate of Authenticity
A much-appreciated gift for collectors
Height: 9 1/4"
$134.00 $54.95
You save: $79 (59%)
View larger image
For Christmas 1995, Lenox introduced Christina, the first Lenox Christmas Princess. This exquisite porcelain figurine served as the premier issue in the Annual Christmas Princess Collection, one of the most popular Lenox collections of all time. Now, on the 15th anniversary of this historic collection, Lenox presents an exciting new figurine. Rose, the 15th Anniversary Christmas Princess portrays the mythical princess whose Christmas gift to the world was roses that blossomed in the snow.