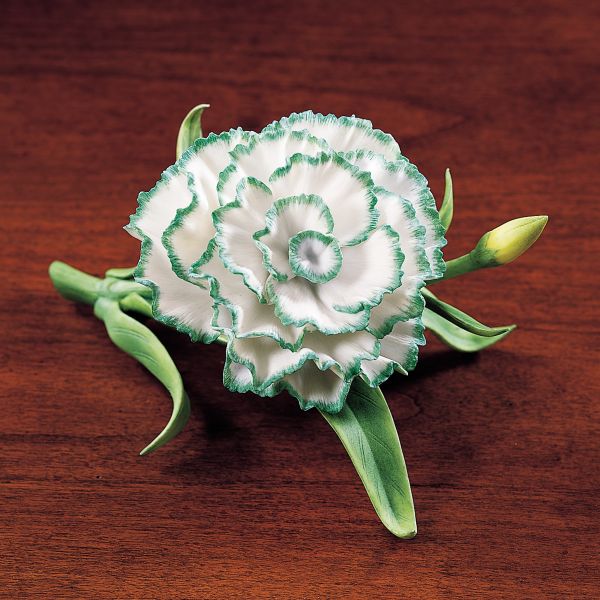 Crafted of hand-painted fine porcelain
Certificate of Authenticity
Height: 3"
$80.00 $47.95
You save: $32 (40%)
View larger image
The flowering of Irish spirit... This lovely carnation is touched with green, just like the fields of Ireland. It's beautifully crafted of fine hand-painted porcelain to portray every intricate petal. Makes a splendid St. Patrick's Day gift.