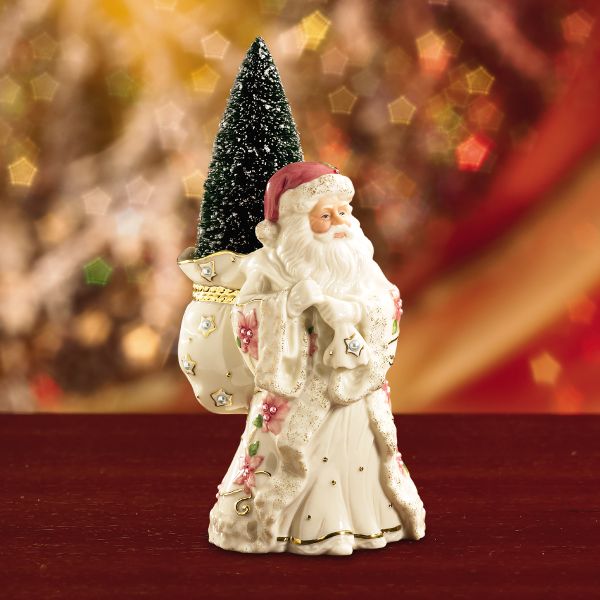 Crafted of Lenox fine porcelain accented with 24 karat gold
Includes floral inset
Height: 7 1/4"
$76.00 $34.95
You save: $41 (54%)
View larger image
This elegant Santa is sculpted in Old World style, with flowing beard and flowing robes. His familiar sack is slung over his shoulder, and it's filled with a miniature silk Christmas tree. Accents of faux pearls and 24 karat gold give the sculpture a uniquely festive look.