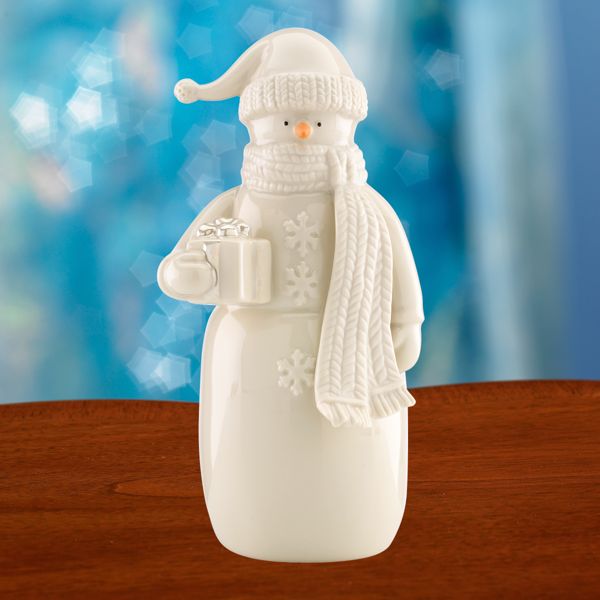 Crafted of hand-painted Lenox fine china
Accented with precious platinum
Height: 7 1/8"
$36.00 $19.95
You save: $16 (45%)
View larger image
This snowman is so bundled up for winter that all you can see are his charcoal eyes and carrot nose! But you can see enough to tell that he's absolutely adorable. And the sculpting is remarkable; you'll want to touch the snowman's cap and scarf to see if they're actually hand-knit.