Shiya The Eskimo Snow Princess Figurine by Lenox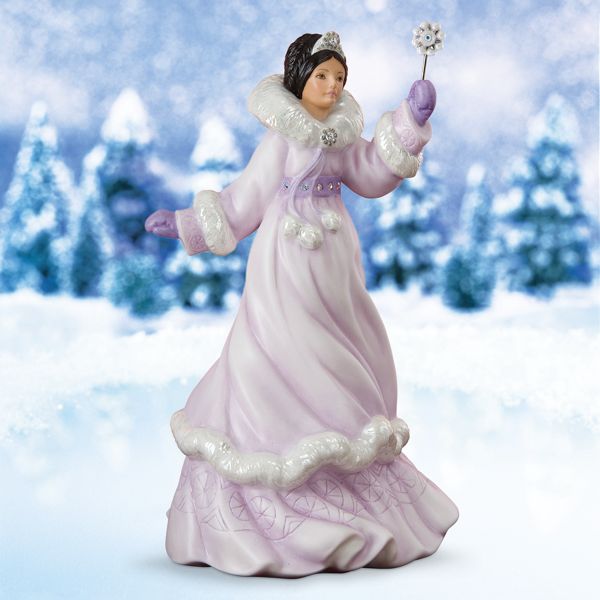 As the dark arctic winter approaches, Princess Shiya appears to capture the fleeting beams in her crystal snowflake. The artists of Lenox portray this magical moment in Shiya, The Eskimo Snow Princess, a bisque porcelain sculpture issued in a limited edition of 2,500. Her name means "snow at dawn" in the Inuit language. Resplendent in a belted tunic decorated with a traditional motif, Shiya's eyes shine with the pride of the Alaskan region's first residents.
Edition limit: 2,500
Crafted of hand-painted bisque porcelain accented with precious platinum and crystals
Height: 9"
Other products we think you'll love.
*Prices shown reflect all savings.