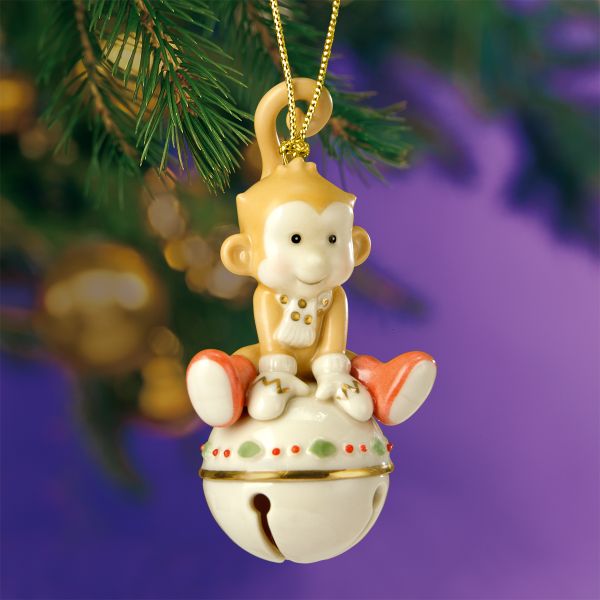 Crafted of hand-painted Lenox ivory fine china
Accented with 24 karat gold
Height: 3 1/4"
$60.00 $29.95
You save: $30 (50%)
View larger image
This monkey rings in the holidays with a big smile and the merry jingle of a bell. This is the charm of the Monkeying Around Ornament, a delightful Lenox china bell ornament. Dressed in warm mittens and a scarf, the irresistible little monkey sits atop a real jingle bell. From the tip of his long, curled tail to the bottom of his bright red boots, this monkey will bring smiles to your holiday decorating for years to come.