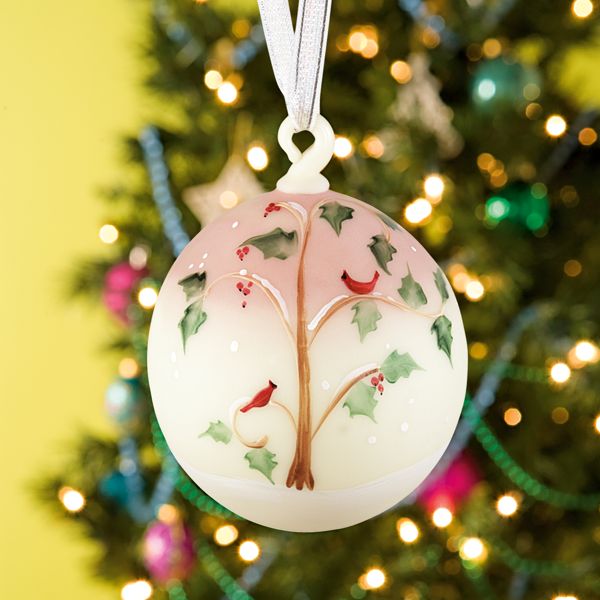 Catalog/Internet exclusive
Crafted of Fenton art glass
Bears the artist's signature
Includes gold tassel cord for hanging
A great gift for art glass collectors
Made in USA
Height: 4 3/4"
$134.00 $69.95
You save: $64 (48%)
View larger image
Fenton has created this Lenox exclusive ornament in honor of its 105th anniversary. The ornament is hand blown in Fenton blush pink and yellow Burmese glass. Hand painting adds a tree with festive red berries and cardinals.