Holiday Lights 4-piece Ornament Set by Lenox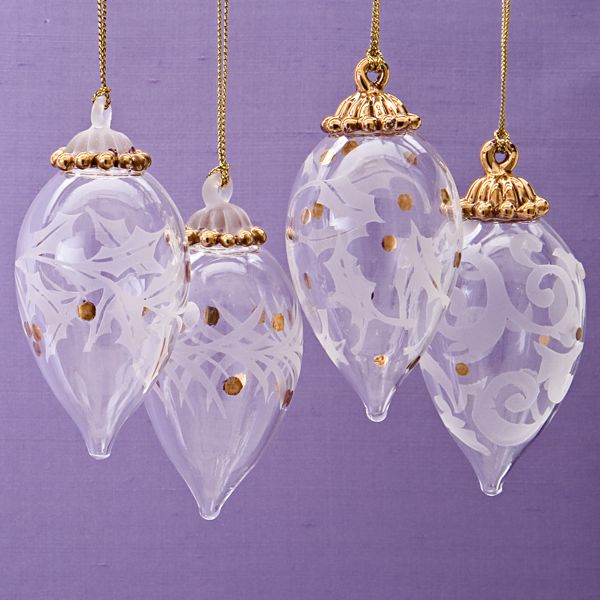 In its own gift box, this ornament set is ready for Christmas gift giving. Elegant etched designs and gold accents light up the hand-blown glass ornaments.
Crafted of hand-blown art glass accented with gold
Includes gift box and gold tassel cords for hanging
Height: 3"
Other products we think you'll love.
*Prices shown reflect all savings.