Silver Song 4-piece Dessert Bowl Set by Lenox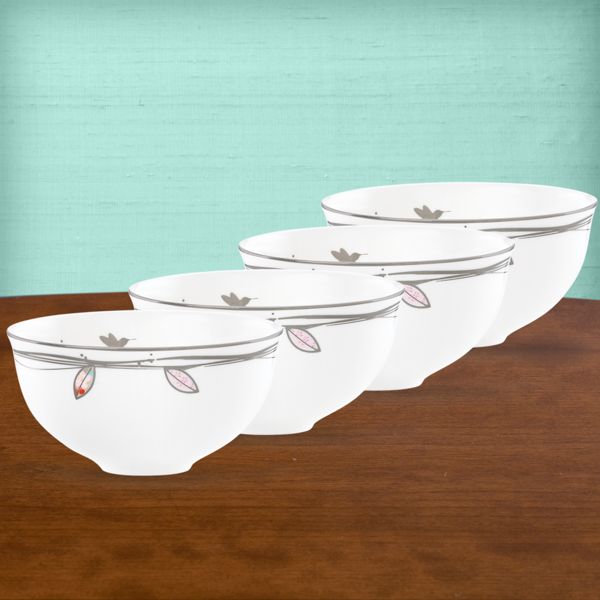 Simply delicious dessert bowls. Luscious-colored leaves are tempting against the white-bodied china.
Crafted of Lenox fine white bone china accented with precious platinum
Dishwasher-safe
Diameter: 4 3/4"
Capacity: 12 oz.
View All Silver Song Pattern Dinnerware
Other products we think you'll love.
*Jewelry prices reflect all savings. Watches are excluded from sale.