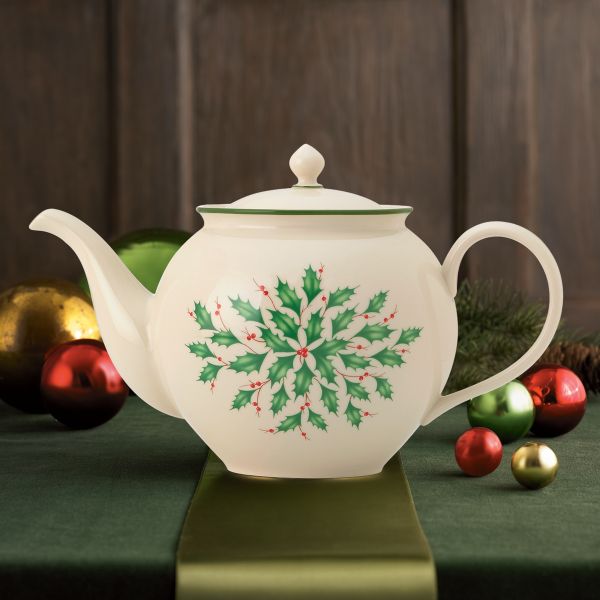 Serve brewed tea and more in this teapot decorated with the festive Holiday motif. The teapot holds five 8-ounce cups, so it's perfect for intimate holiday gatherings.
Crafted of porcelain
Dishwasher-safe
Height: 7 1/2"
Capacity: 40 oz.
View All Holiday Pattern Dinnerware
Other products we think you'll love.
*Prices shown reflect all savings.