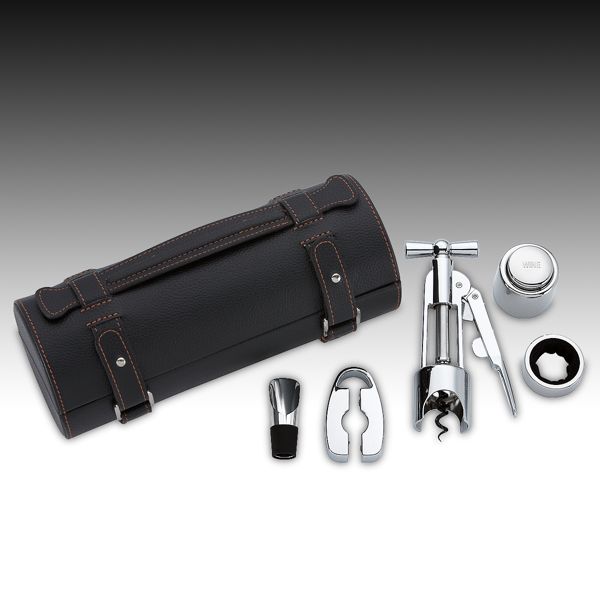 Crafted of stainless steel
Faux leather case
Includes corkscrew, foil cutter, bottle stopper, wine collar & pourer
Height: 9 1/2"
$72.00 $49.95
You save: $22 (31%)
View larger image
Tools of the trade - for wine lovers. Handsome carrying case holds everything you need - except the wine itself. The set makes a great gift for any wine enthusiast.