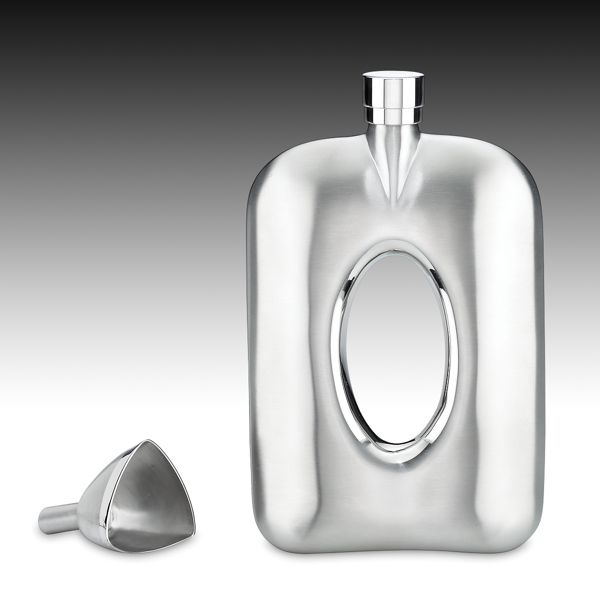 Crafted of stainless steel
A great gift for the guy on the go
Height: 5 3/4"
Capacity: 4 oz.
$58.00 $23.95
You save: $34 (59%)
View larger image
Grab 'n' go with this flask. The oval cutout in this stainless steel flask isn't just for show - it makes the flask easy to hold.