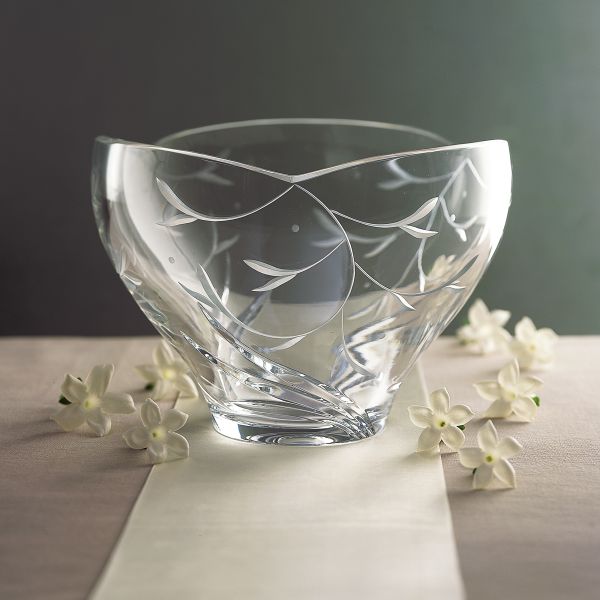 Crafted of Lenox fine crystal
Makes a lovely engagement, wedding or attendant gift
Height: 6"
Diameter: 9"
$115.00 $68.95
You save: $46 (40%)
View larger image
Delicately etched tendrils, with gracefully curving leaves, adorn this Lenox crystal bowl. At its base are sweeping cuts that provide a bold contrast to the graceful design. Fill the bowl with potpourri, floating candles - or display as is. In clear crystal, the bowl will complement any color scheme, any decor. The bowl also makes a lovely gift for bridesmaids.