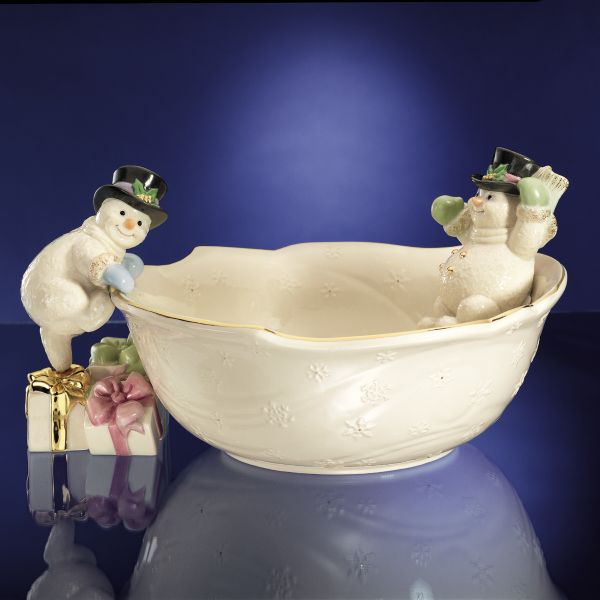 The whimsy of snowmen... the quality of Lenox One snowman eagerly clambers up a snowy slope, while his playmate makes a speedy descent down another. Both snowmen are dressed for the occasion, complete with holly-trimmed top hats. These snow-covered slopes of ivory porcelain form The Snowman Bowl. A pile of neatly wrapped presents, accented with 24 karat gold, provides a much-needed boost for the climbing snowman. And a bas-relief snowflake design decorates the bowl inside and out.
Crafted of Lenox fine porcelain accented with 24 karat gold
Bears the Lenox hallmark
Certificate of Authenticity
Height: 3 1/2"
Width: 11"
Other products we think you'll love.