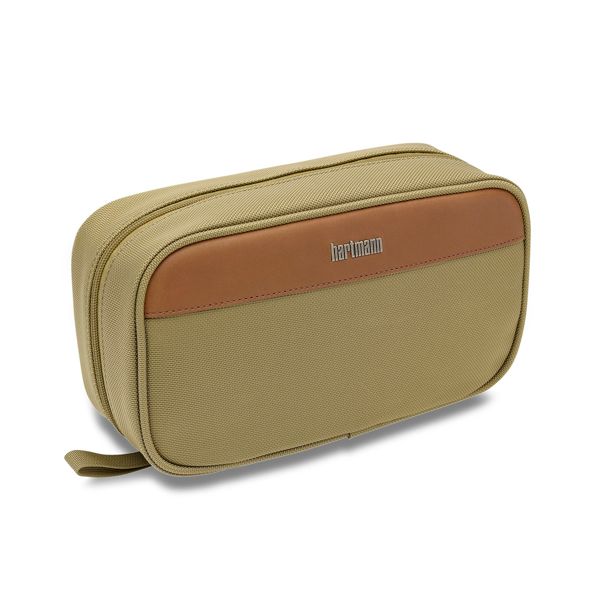 1050 denier ballistic nylon with full-grain leather trim
Leather finger loop, antique brass hardware & 2 compartments with zip access
A great bon voyage gift
Height: 6"
Length: 11"
Depth: 4 1/2"
$110.00 $59.95
You save: $50 (45%)
View larger image
This two-tone travel kit unzips down the center to reveal an interior organizer flap with slots for toothbrush, razor and more. An interior strap lets you hang the kit on a towel rack or doorknob. A great gift for anyone embarking on a trip.