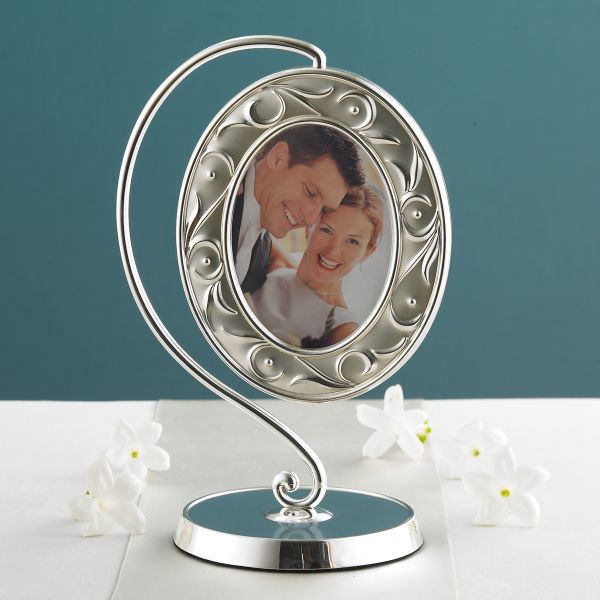 Crafted of silver-plated metal
Holds two 3" x 5" photos
A unique gift
Height: 9"
$58.00 $33.95
You save: $24 (41%)
View larger image
The stunning leaf motif of Opal Innocence graces this silver-plated frame which rotates on a hanging stand. The frame has an opening on both sides for 3" x 5" photos. Makes a unique gift for any occasion.