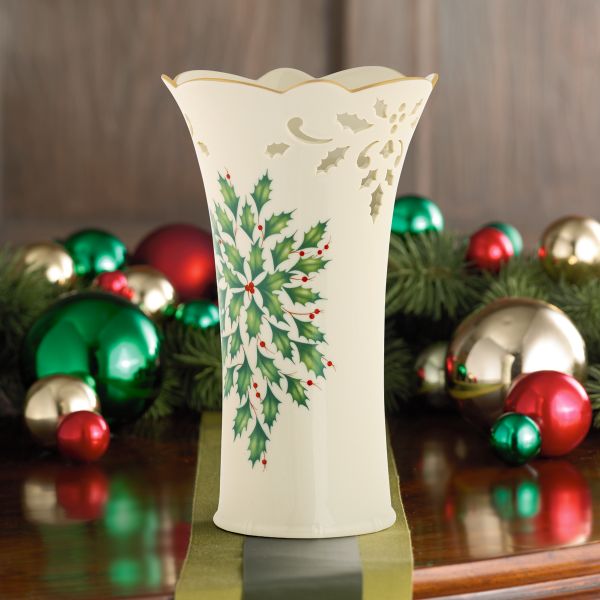 Crafted of Lenox ivory fine porcelain accented with 24 karat gold
Decorated with the motif from America's most popular seasonal dinnerware pattern
Height: 9"
$80.00 $39.95
You save: $40 (50%)
View larger image
Add a festive touch to any room with this ivory and gold Lenox vase. The side of the vase bears our beloved Holiday motif. A pierced design of holly and berries complements the Holiday pattern, and the vase's scalloped rim is edged in gold. Pierced basket and votives also available.