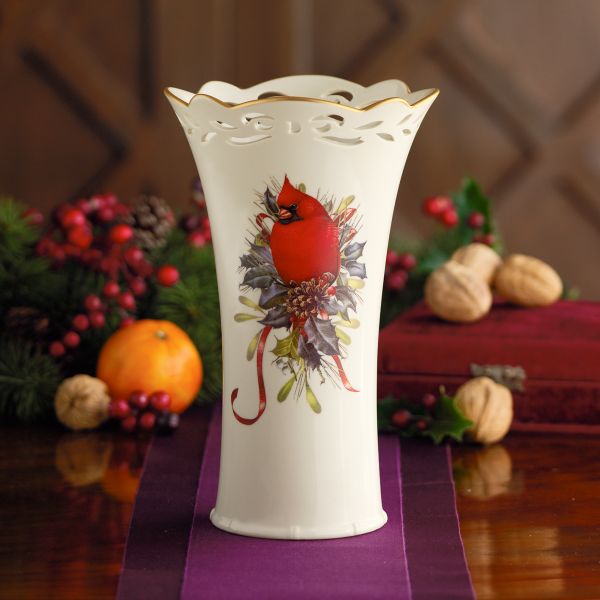 Crafted of Lenox ivory fine porcelain
Accented with 24 karat gold
Height: 9"
$80.00 $39.95
You save: $40 (50%)
View larger image
A plump, proud cardinal is at the center of a design - based on the artistry of Catherine McClung - that graces this fine porcelain vase. A delicate pierced motif encircles the vase just beneath its scalloped rim edged in gold. Pierced basket and votives also available.