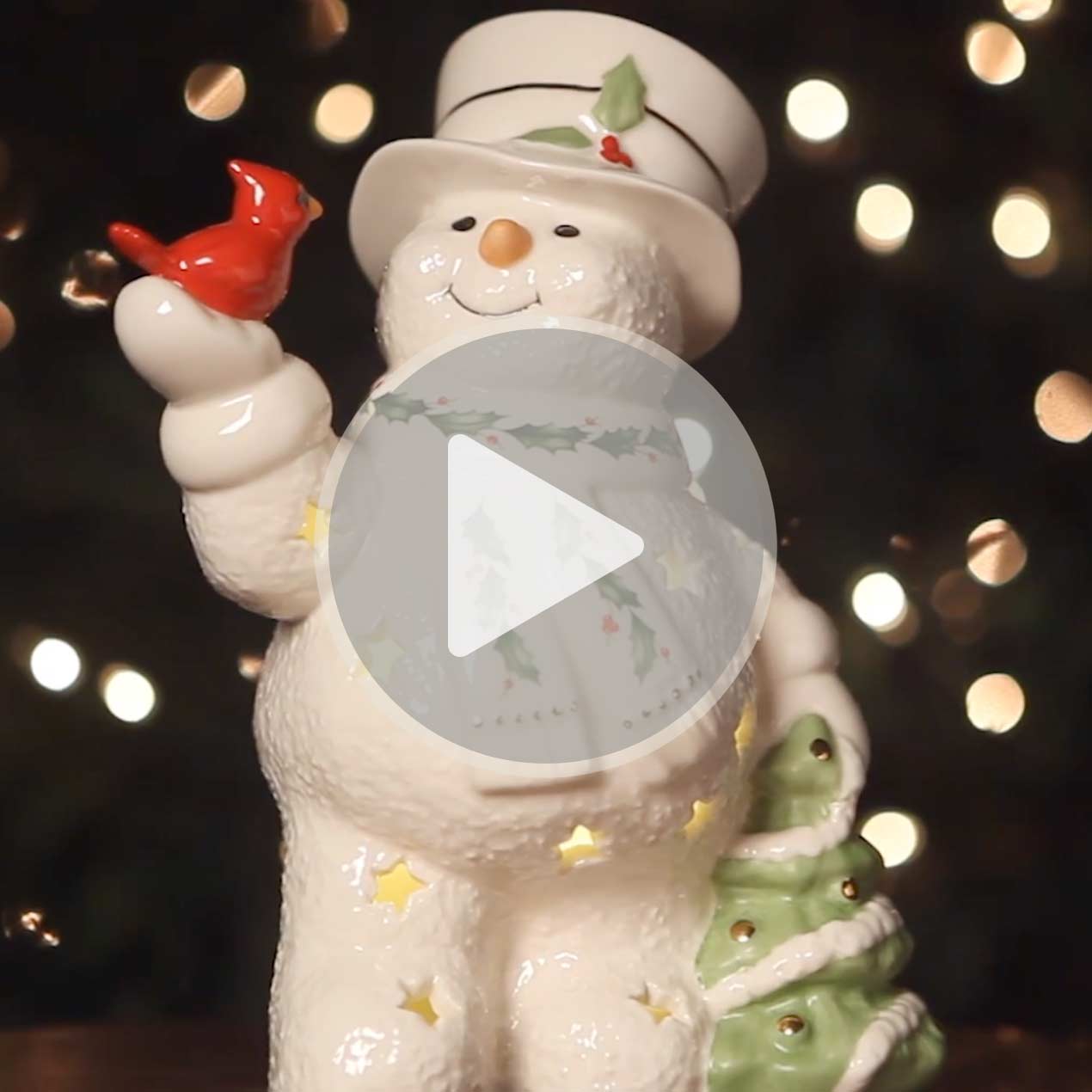 Happy Holly Days™ Lit Figurine
A snowman gazes upon his friend the red cardinal in this hand-painted, ceramic figurine. Holly leaves adorn his scarf and top hat, a decorated tree at his side. This is a scene of Christmas sure to stimulate the imaginations of all of the youngsters around.
Item #879209
Height: 7"
Material: Ivory Porcelain
Hand-painted
24K Gold Accents
Requires Three LR44 Batteries
Lights Up
Imported
What's Included
One Figurine
Three LR44 Batteries
Qualifies For Free Shipping With Minimum Purchase

?
WHAT'S THE DIFFERENCE?
Know Your Materials
Bone china is the strongest dinnerware material, while porcelain is more lightweight, but still chip-resistant. Stoneware holds beautiful glazes and melamine is a break-free material that's great for outdoor dining.