Entertaining Ideas
How To Host A Halloween Dinner Party

It happens in late summer. Maybe on the first chilly morning you consider a sweater. Or when you catch a whiff of campfire that smells like burning leaves. The calendar flips and our internal clocks tick to spooky season. Once again (on the inside at least) we become excited kids with Halloween sacks, playing dress-up and demanding treats. While our love for Halloween doesn't age, the way we celebrate must evolve! Sure, we enjoy seeing our little ones scare up some fun—but grown-ups deserve a ghoulish good time too. Here we've roused ideas for an elevated—elegant, even—Halloween dinner party for adults. One your guests will rave about forevermore.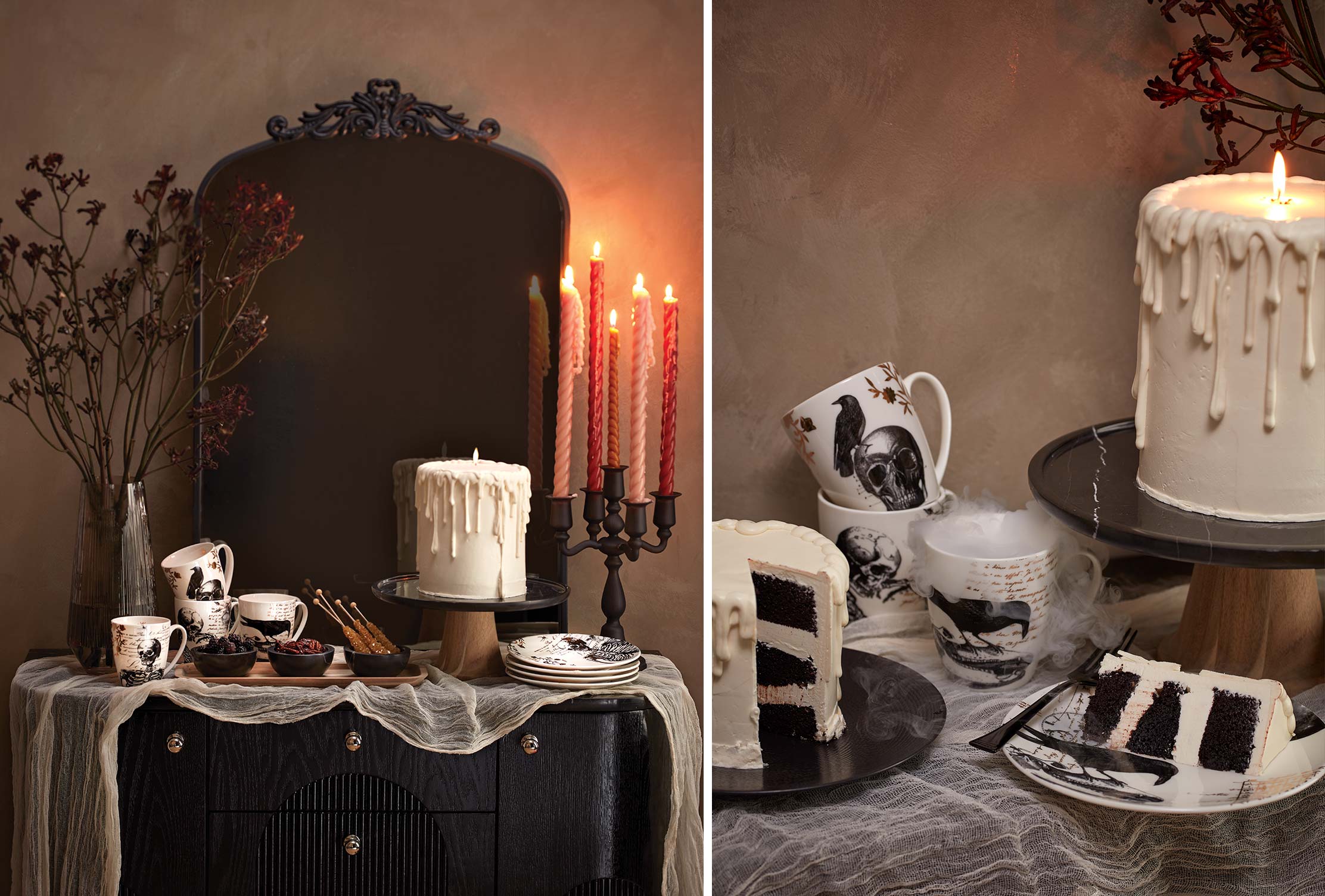 Get In The Spirit
Picture this (your theme): you're the age that you are. But you've been that age for 200 years. How would you celebrate? And how would your home appear? Our biggest tip for a swanky October soiree is to not decorate like a fan of the eerie, unusual, uncanny, and supernatural—imagine you are supernatural. Your tastes are cultivated. Your items have character. And you know how to throw a party—you've been at it for centuries! Candles are lit, accessories are dark, and you've invited old friends to the table. (Only now, some show up as skeletons.) Maybe it goes without saying but the party starts after sunset.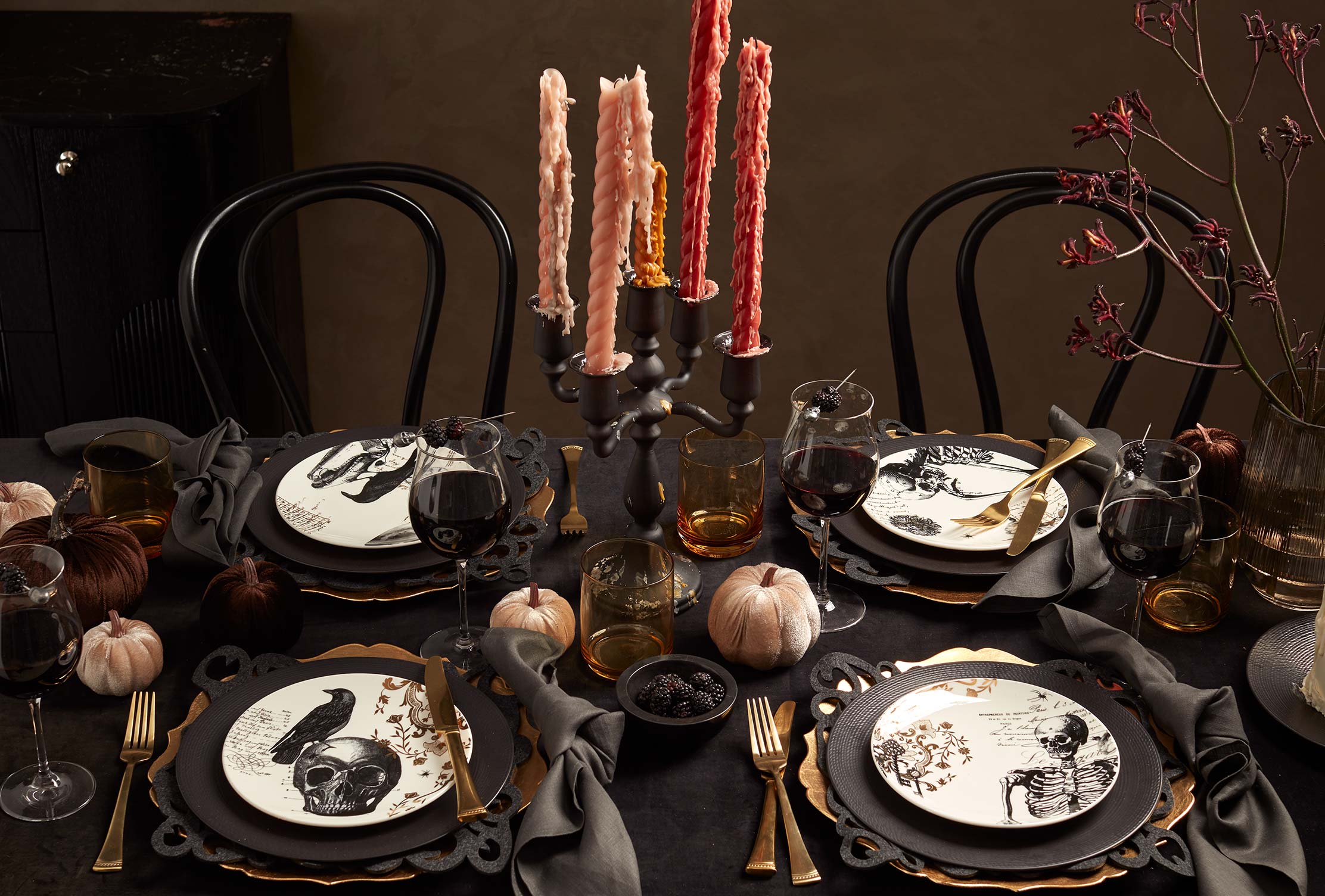 Eat, Drink & Be Scary
When setting the table, only the darkest of dinnerware will do! LX Collective in matte black suits old souls beautifully with its versatility and concentric texture like rings in a tree—it's timeless, just like you and your guests. And, it complements our Halloween dessert plates with perfection. The immortal also fancy touches of gold—it's one of the few things with any longevity! As for what's on the drink menu, it's wine and cocktails, served in the best quality glassware of course. (You've developed a taste for the finer things after all these years.) Your dinner fare includes anything sweet in a scarlet red hue. It's a color you can really sink your teeth into.
It'll Be A Scream
We dug up a few more odd(itie)s and ends to help you flaunt your haunt. Symbols of the season, practical and magical serveware, and divinely dark delights that spark satisfaction—joy's for the living and the anxious. All that's left to do is summon the guests! You're ready to raise the roof—and the dead.