Figurines
Lenox is known for its exceptional figurines. Works of art impressive for their superb composition, intricate sculpting, and consummate craftsmanship. From the sculpted details to the subtle colorations, each figurine celebrates its subject in a way that is unique, and uniquely beautiful.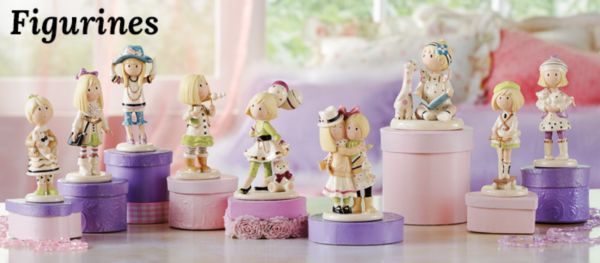 Birds
Bunnies
Cats
Dogs
Elephants
Pigs
Sea Animals
Forest Animals
Flowers
Animated Characters
Mickey & Friends
Disney's Friends
Dolls
Holiday
Nativities
Santas & Trees
Snowmen
Angels & Inspirational
Babies & Children
Female Figurines
Male Figurines
Designers, Collections, & Annuals
Thomas Blackshear
Disney
*Offer excludes kate spade new york, Donna Karan, and Marchesa merchandise.