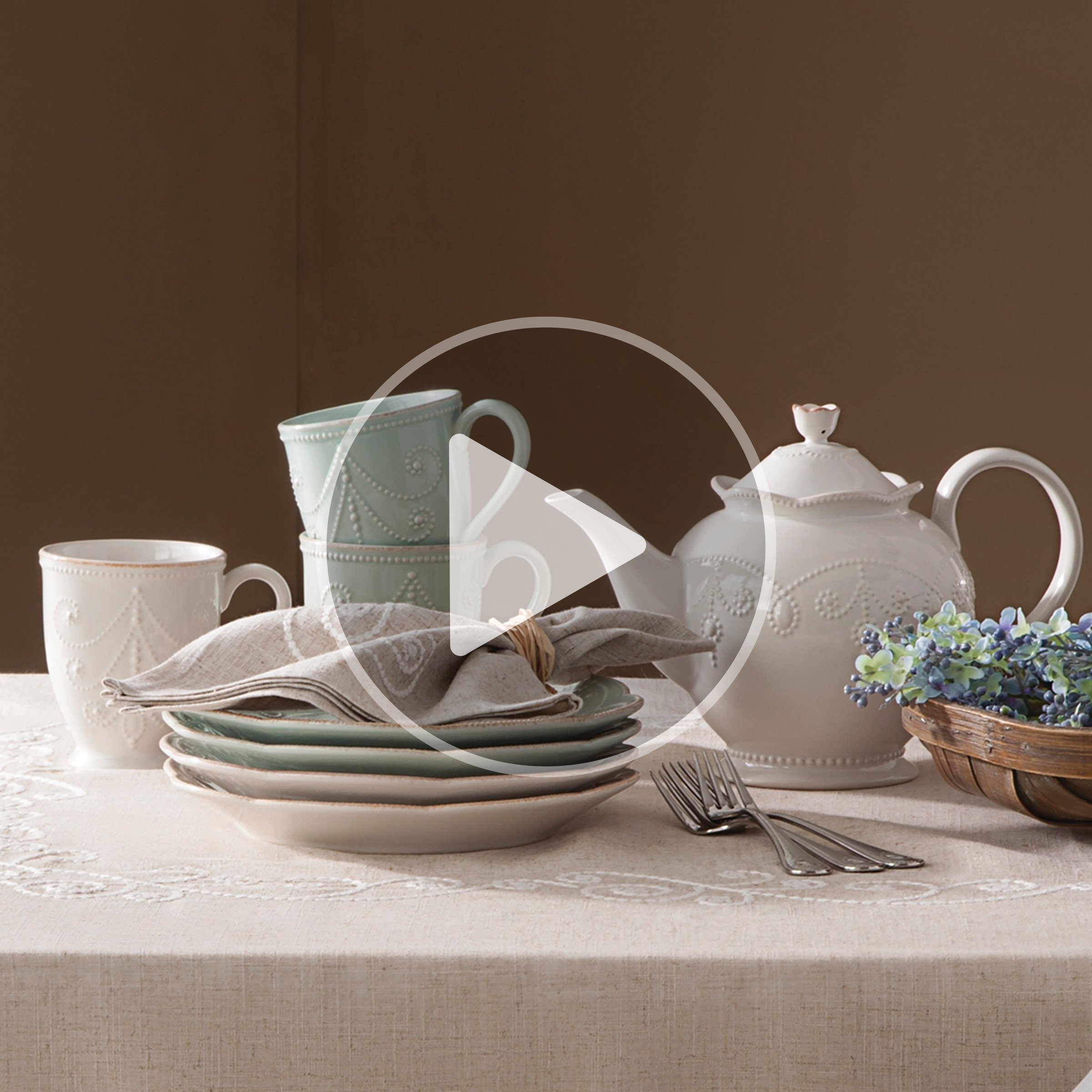 French Perle ™ Pedestal Cake Plate
This pedestal cake plate is crafted from durable ceramic stoneware in a fetching ice blue, and features a hand-applied tea stain on its scalloped rim for a rustic feel. The enamel dots patterned along the border adds texture. This item is microwave and dishwasher-safe, for added convenience.
Item #824745
Width: 10.5"
Height: 5"
Material: Stoneware
Dishwasher Safe
Microwave Safe
Imported
One Pedestal Cake Plate
Free Replacement If Breakage Occurs - Learn More
Embellished with swirls and scrolls of beads, French Perle comes in a variety of colors, making it the perfect addition to any home. The subtle curved border is accented with a hand-applied tea stain, bringing a unique charm. Crafted of durable stoneware, this pattern is microwave and dishwasher safe, making it ideal for everyday use.