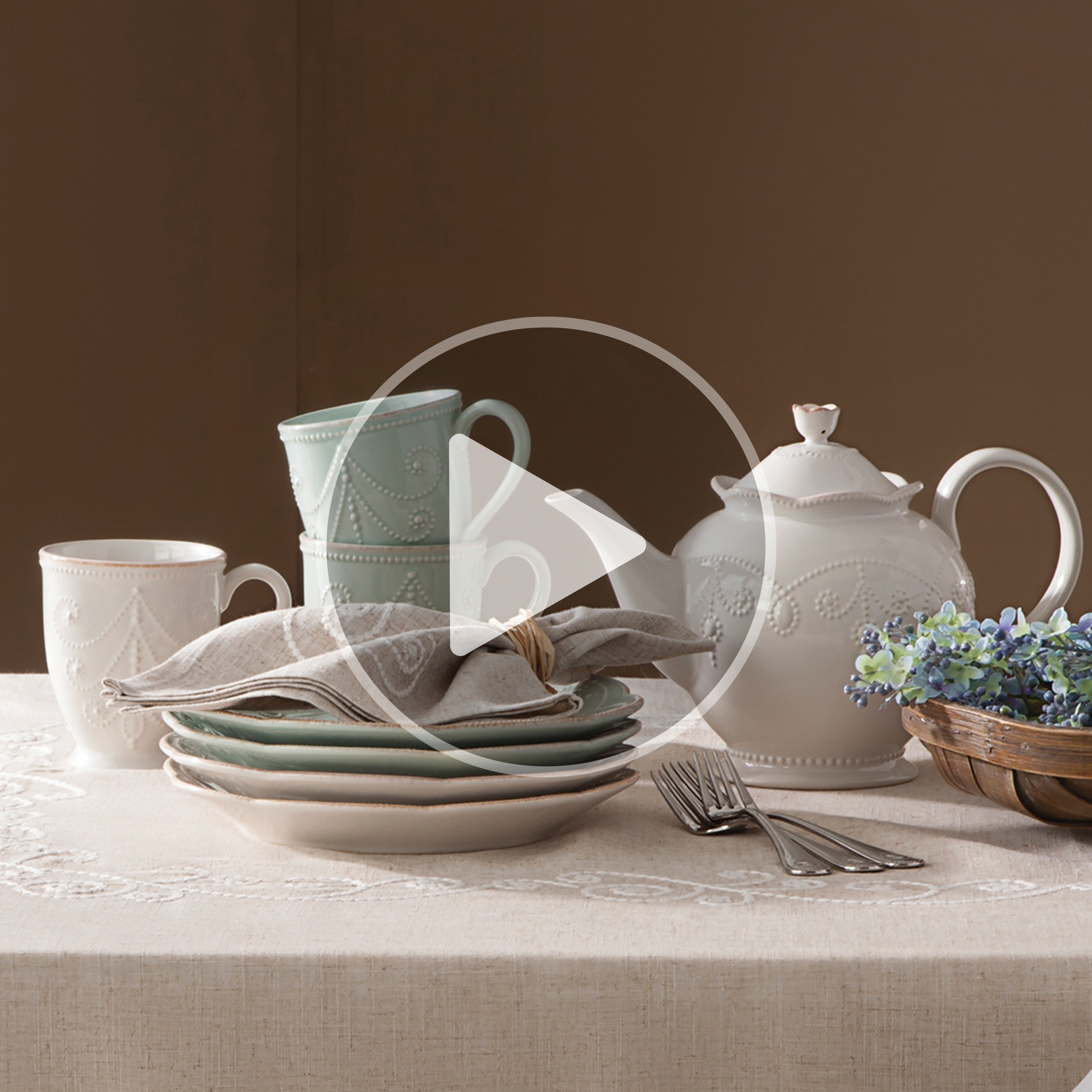 French Perle Scallop 12-Piece Dinnerware Set
Introducing a fresh and feminine new design to celebrate the 10 year anniversary of French Perle! This 12-piece dinnerware set is a twist on the classic country look with its clean, elegant motif, beautiful ruffles and tea-stained finish. For distinct cafe charm, mix French Perle Scallop with any of our other coordinating collections, like Classic, Groove and Bead. Bon appetit!
Item #893471
Service For 4
Material: Stoneware
Dishwasher Safe
Microwave Safe
Imported
Four Dinner Plates
Diameter: 11"
Four Accent Plates
Diameter: 9"
Four Bowls
Capacity: 16 oz.
Free Replacement If Breakage Occurs - Learn More
DINNERWARE 101
Your Ultimate Dinnerware Guide
Not sure which dish is right for you? Let us help!
Learn more about our materials, shapes and finishes,
so you can pick your perfect dinnerware. Plus, our
Replacement Promise ensures that if you break your
Lenox brand dinnerware or coordinating serveware,
we'll replace it for free!

Tell me more
We're celebrating ten years of our top-selling French Perle pattern with a beautiful new design! French Perle Scallop is a fresh twist on the classic country look with its feminine
ruffles in a clean, elegant motif. Each piece has its own unique scallop pattern accented with our signature, teastained rim. Mix any of these white stoneware styles with our other French Perle collections, like Classic, Groove and Bead for distinct café charm. Bon appétit!