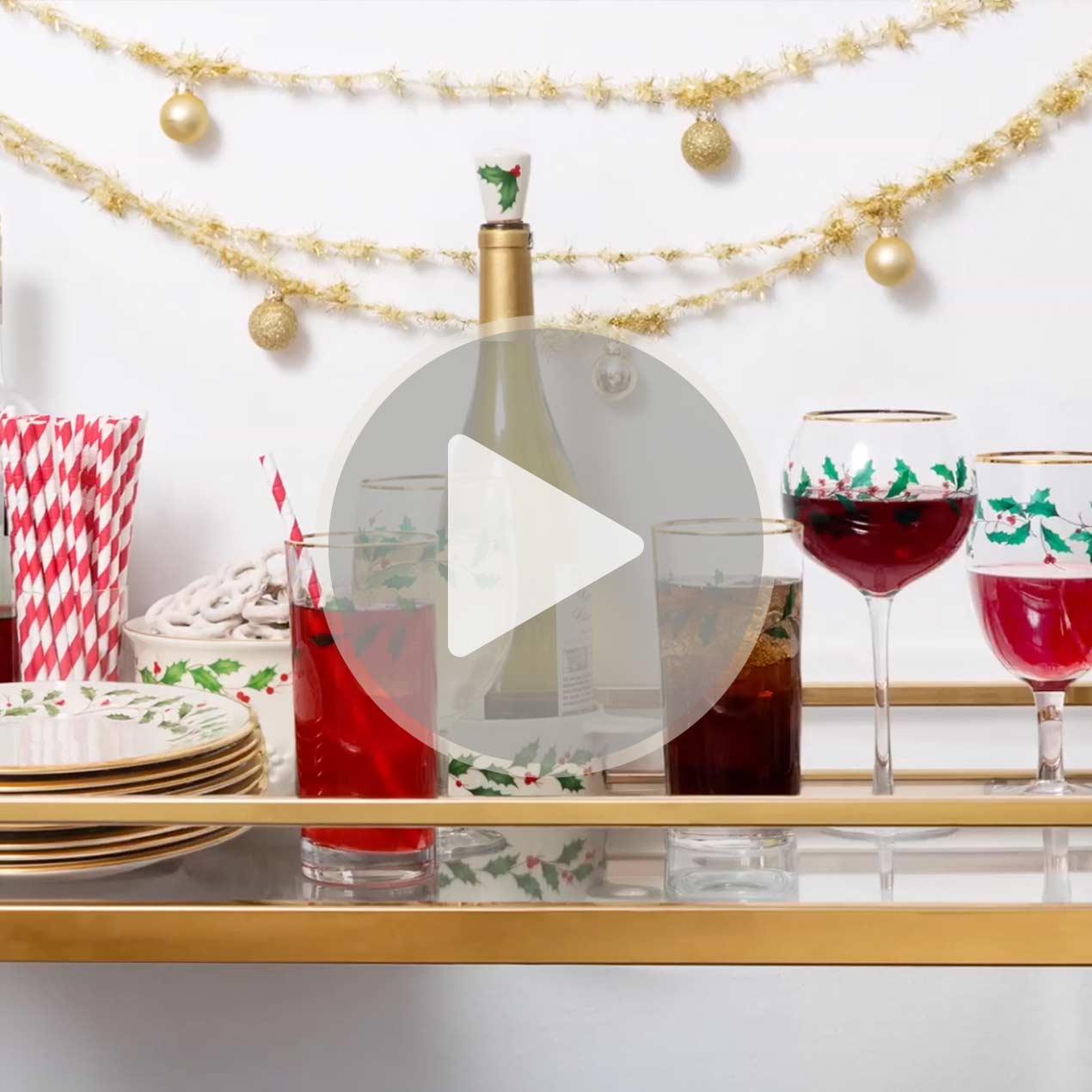 Hosting The Holidays Treat Jar
Complimentary Gift With $100 Orders Details
Hold candy, cookies and other treats in this charming jar featuring intricated carved details and a holly and berry motif!
Item #869998
Material: Ivory Porcelain
Dishwasher Safe
Imported
One Jar
Height: 6"
Capacity: 24 oz.
Free Replacement If Breakage Occurs - Learn More
DINNERWARE 101
Your Ultimate Dinnerware Guide
Not sure which dish is right for you? Let us help!
Learn more about our materials, shapes and finishes,
so you can pick your perfect dinnerware. Plus, our
Replacement Promise ensures that if you break your
Lenox brand dinnerware or coordinating serveware,
we'll replace it for free!

Tell me more
With its iconic holly and berry motif, the Holiday dinnerware collection is perfect for entertaining during the festive season. Featuring 24-karat gold accents, this charming pattern is crafted of ivory bone china and is dishwasher safe, making it ideal for any setting.