Entertaining Ideas
2 Festive Fall Party Themes
You love fall hosting...and we love giving you fresh ideas! Explore two perfect party themes to start planning now—both super fun, and both super easy. If you're a fan of apple orchards or German traditions (or both!), these'll help you embrace the spirit of the harvest season and make your autumn an absolute blast. So, throw on your coziest sweater and let's mosey into scenes from popular fall-inspired socials!
Applefest: An After-Picking Party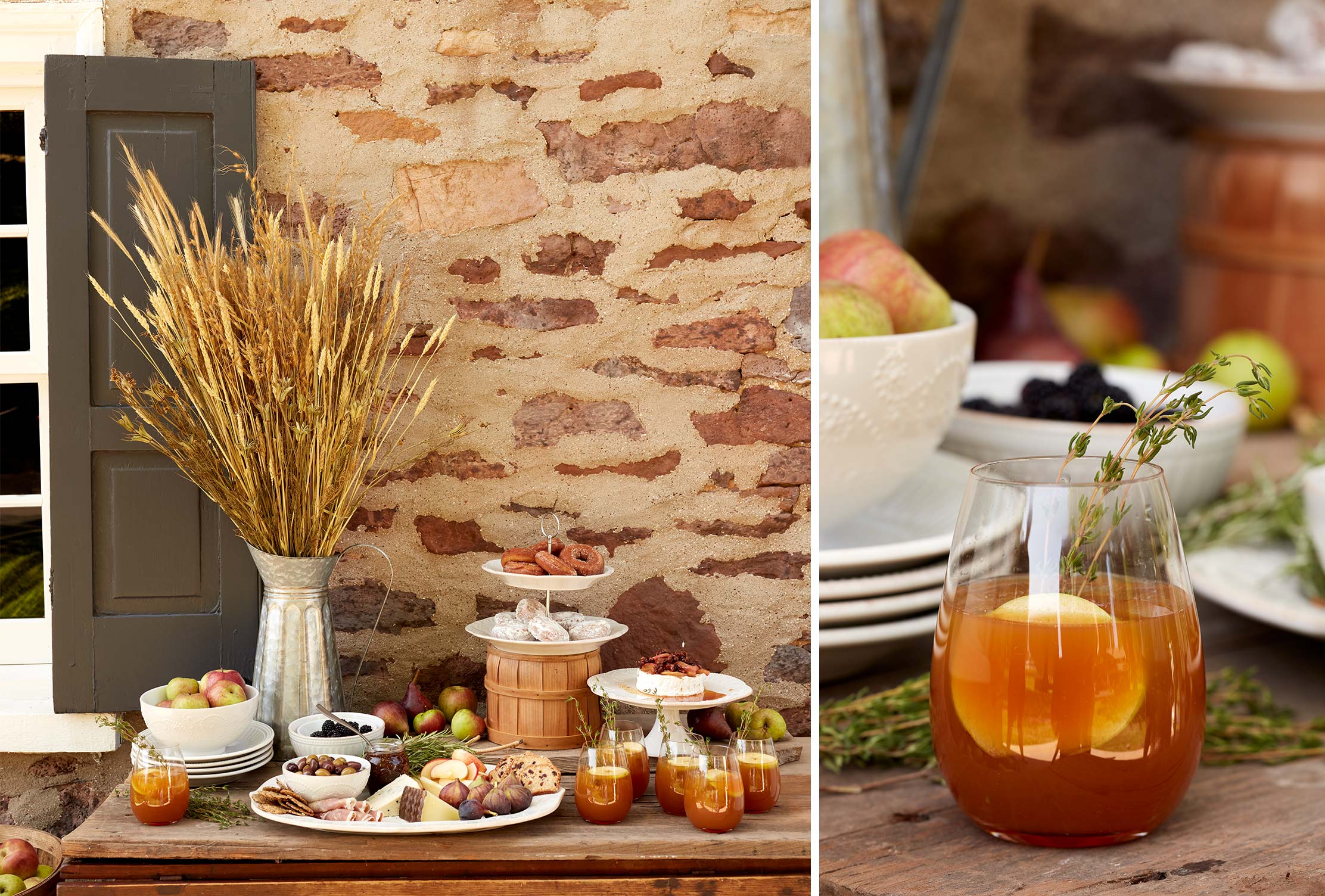 Fall's favorite fruit takes the stage for this post-apple picking affair: an orchard-themed escape for family and friends right in your own backyard! Imagine guests mingling around a rustic buffet-style spread, everyone holding classic stemless glasses in hand, the scent of apple cider wafting in the air. And what's a fall gathering without treats? Indulge in classic apple confections like apple cider donuts, abundantly arranged on our 2-tiered server. For a touch of sophistication, offer a sweet and savory baked brie with walnuts and apples atop the French Perle cake plate. Or create a mouthwatering smorgasbord of crackers, nuts, cheeses, and jams on a charming French Perle serving platter. And don't forget to accessorize your scene with a versatile conversation starter—Luna nesting sets. They give you 8 extra ways to present side dishes, dips, and more!
Oktoberfest: For Prosting & Partying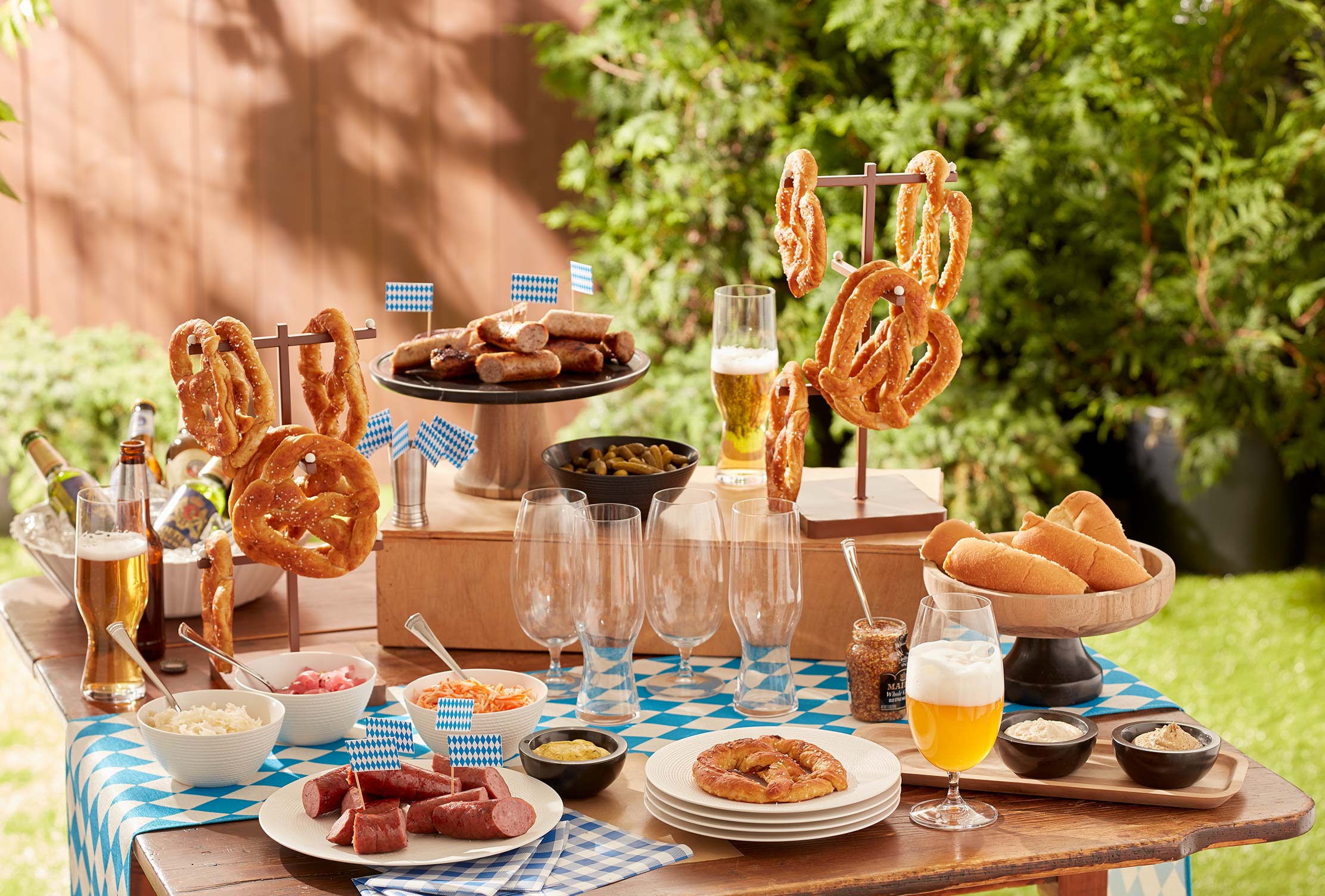 Transport your guests to the heart of Bavaria with an Oktoberfest-inspired gathering that exudes traditional charm. Not German? Not a problem! Everyone loves good food and good times, so celebrate the season with a spread everyone can enjoy. Use festival-themed elements to create an inviting atmosphere and play with regional patterns until the table looks perfect. Then serve plates full of a crowd favorite: savory German bratwurst (or as Americans say: "sausages"). Plus, for dips like tangy mustard and horseradish, our LX Collective 3-piece serving tray gives those zesty condiments a home. No Oktoberfest is complete without warm pretzels and comforting sides like sauerkraut or pickled greens—served in generously sized all-purpose bowls as an elevated and satisfying feast for the eyes. And of course, it wouldn't be Oktoberfest without beer. Make sure to raise a "prost" to the spirit of this age-old celebration by gracing our new assorted Tuscany beer glasses with authentic German brews!
WHAT'S YOUR STYLE? APPLE PICKING OR GERMAN REVERLY? CRISP SWEETS OR COLD SIPS?
LET US KNOW @LENOX ON FACEBOOK & INSTAGRAM OR @LENOX1889 ON TIKTOK.