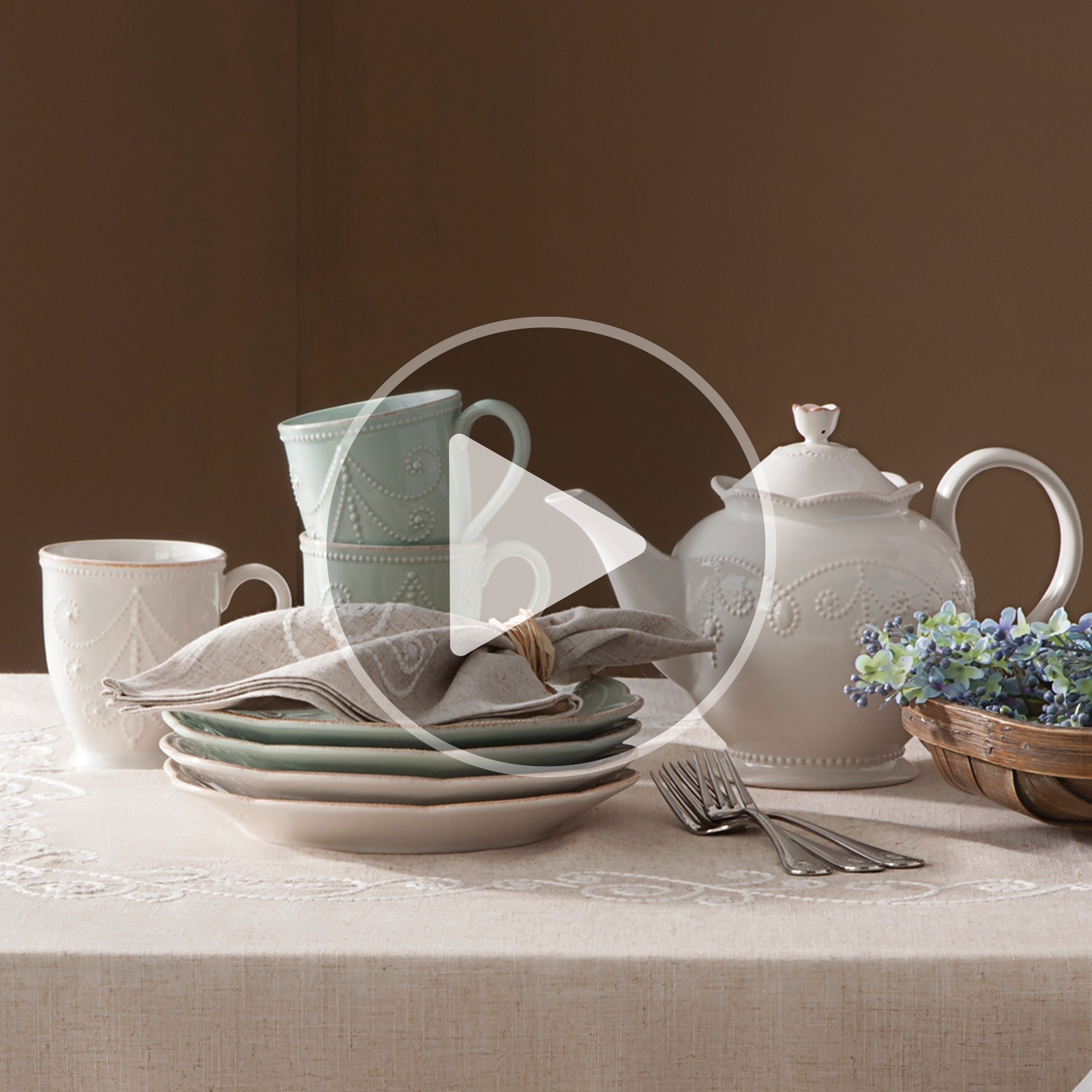 French Perle ™ Gravy Boat
Serve guests sauces, gravy, and more with this rustic gravy boat, crafted of durable ceramic stoneware in a charming ice blue that evokes the softness of the sky, and features a hand-applied tea-stained rim with dots. This item is microwave and dishwasher-safe, for added convenience.
Item #824769
Capacity: 20 oz.
Width: 4.5"
Height: 4.25"
Material: Stoneware
Dishwasher Safe
Microwave Safe
Imported
One Gravy Boat
Free Replacement If Breakage Occurs - Learn More
DINNERWARE 101
Your Ultimate Dinnerware Guide
Not sure which dish is right for you? Let us help!
Learn more about our materials, shapes and finishes,
so you can pick your perfect dinnerware. Plus, our
Replacement Promise ensures that if you break your
Lenox brand dinnerware or coordinating serveware,
we'll replace it for free!

Tell me more
Embellished with swirls and scrolls of beads, French Perle comes in a variety of colors, making it the perfect addition to any home. The subtle curved border is accented with a hand-applied tea stain, bringing a unique charm. Crafted of durable stoneware, this pattern is microwave and dishwasher safe, making it ideal for everyday use.